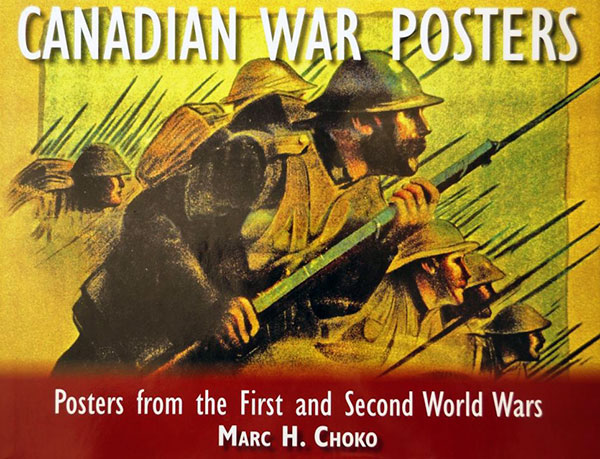 25 Nov

For Sale: Rare and used Great War books

First Come, first served basis. To order call 623-823-7000 or email info@battlefields.ca. The books available are as follows;

THE STORM OF STEEL FROM THE DIARY OF A GERMAN STORM-TROOP OFFICER; Junger, Ernst; Chatto & Windus, 1929; HC; VG; FIRST EDITION; 319 pp. Junger's Great War Classic. He served in the 73rd Hanoverian Fusilier Regiment and received the Pour Le Merit. His chapters against the Canadians at Arleux and Passchendaele are exceptionally powerful (The Canadians advance in both instances).  VERY SCARCE FIRST EDITION. $250.

VIMY; The Story of Vimy Ridge, by WILL R. BIRD.1932; SB; VG; 24 pages. Very rare Will Bird title, In both French and English. Illustrated. $95.

THE VIMY PILGRIMAGE, JULY 1936; The Official Guidebook to the Vimy Pilgrimage. Edited by John Hundevad. Vimy Pilgrimage Committee. SB; G (front cover faded); 136 pgs with fold-out map. The official guide for all Pilgrims. Very detailed. This is attributed to Regina Pilgrim Lilian Flowers of 2833 Angus St., Regina; Company K7. Scarce.  $95.

THE GREAT WAR OF WORDS; British, American and Canadian Propaganda and Fiction, 1914-33 by Peter Buitenhuis. UBC Press; HC; DJ; VG; 199 pgs. Small B&W photos. This study of propaganda in the First World War looks at the relationship between literature and war.  SIGNED BY AUTHOR. $50.

PIPES OF WAR: A record of the Achievements of Pipers of Scottish and Overseas Regiments. FIRST EDITION, 1920; HC; VG. During the War 1914-18 SETON, Sir Bruce; GRANT, John; Maj. Gen. Frank Richardson. History of the role of bagpipers in World War I dealing with the campaigns in which they were involved, regimental records of famous Scottish regiments, and selected essays on pipe music used during the war. RARE  $150.

A SUBALTERN'S WAR (Somme 1916- Ypres, 1917)  by Charles Edmonds. Peter Davies Ltd, 1929; 2nd Impression; HB; VG; RARE WITH DJ; 224 pgs. One of the Great War Classics. A memoir of the Great War from the point of view of a romantic young man, with candid accounts of two particular battles, written shortly after they occurred, and an essay on militarism. With illustrations from official photographs. VERY RARE WITH DJ.  $125.

NEW BOOK! VOICES FROM THE PAST; Canadian Letters from the First World War by Geraldine Chase Bill Beswetherick; Allan Graphics; SB; NEW; 8.5×11; 296 pgs. Amazing collection of letters, diary entries, memoirs, and newspaper articles, covering every aspect of the Canadian Corps. Great book made even better with an introduction by Norm Christie.  $35.

NEW BOOK!  WORLD WAR I; A Monumental History by Robert Konduros and Richard Parrish. Start Me Up Publishing, 2014. HB; NEW; 195 pgs. Spectacular full colour photos of hundreds of WWI monuments from across Canada, including much detail and information on these very special tributes to the Great War generation. $35..

THE BATTERY; The History of the 10th (St. Catharines) Field Battery, Royal Canadian Artillery. R.James Steel and Capt. John Gill. 10th Field Battery Association; 1996; HC; DJ; VG; 240 pgs. The 10th Field Battery saw action in both world wars, includes lineage, nominal rolls and embarkation lists.  SIGNED BY AUTHORS. $50.

VETERANS OF THE NORTH by Francis Patey. Creative Publishers, 2003. SB; VG; 326 pgs. A book of pictures and stories of war veterans from the Great Northern Peninsula and coastal Labrador who fought in World War I, World War II, as well as the Korean and Gulf Wars. $30.

BLACK ICE; The Lost History of the Colored Hockey League of the Maritimes, 1895-1925  by George and Darril Fosty. Nimbus Publishing, 2008. SB; VG; 264 pgs. Unusual book, primarily focused and Black Hockey League, but has an interesting chapter of the Great War.  $45.

THE EPIC OF VIMY. Murray, W. W.; The Legionary, Ottawa, 1936; HC; G; 223 pp. Published by The Legionary, official magazine of the Canadian Legion. Presents a record of the Vimy Pilgrimage for the unveiling of the national memorial in 1936. Includes a nominal roll of the 6400 Pilgims who sailed on the Pilgrimage ships from Canada. This copy is in its shipping envelope and belonged to a war widow, Mrs. F. Clarke of Liberty St., Bowmanville, Ontario, who went on the Pilgrimage to visit her husband's (E.G.Clarke, 20th Battalion) memorial engraved on. He had been missing on the Somme, October 2nd, 1916. Also contains two letters to her daughter, Corporal F.C. Clarke with the Canadian Women's Army Corps from 1944. Unique to find such an attributable book to a war widow. $125.

TESTAMENT OF YOUTH, Vera Brittain An Autobiographical Study of the Years 1900-1925; by Vera Brittain. Victor Gollancz; Fifth Impression, 1933; HC; G. In my mind the most important Great War book. Tells the story of a young English girl, and what happened to her, her friends and family during the war. Made into a Masterpiece Theatre five hour presentation in 1979. Everyone should read this book.  $50.

THE GUNNERS OF CANADA; Volume I (1534-1919) by G.W.L. Nicholson. McClelland & Stewart, 1967. HC; G; 478 pgs, with folding maps. 'The' reference on the artillery in the Great War. Covers topics such as the capture of Quebec, the American War of Independence, the Royal horse artillery, the War of 1812, The Fenian raids, Canadian gunners in South Africa, World War I, fighting in Flanders, Ypres, the Somme, Vimy Ridge, Passchendaele, Amiens. Includes 16 maps, of which 4 are coloured. 54 black and white photographic illustrations. Appendices. $50.

GIVE YOUR OTHER VOTE TO THE SISTER, by DEBBIE MARSHALL. University of Calgary Press, 2007. PB; New. The story of Roberta MacAdams, the first woman elected to the Alberta legislature. Not only did she run while serving as a nursing sister overseas during the Great War, but over 90% of her electors were men. Describes MacAdam's journey overseas, her work at a hospital in London, and the personal sacrifices she endured during the war. It also chronicles Debbie Marshall s own journey to reclaim MacAdam's life, one that took her across Canada, England and France.  $27.50.

SNIPING IN THE GREAT WAR by MARTIN PEGLER. Pen Sword Books 2008. HB; DJ; VG; 212 pgs.. Martin Pegler shows how techniques of sniping adapted rapidly to the conditions of trench warfare. His account follows the development of sniping from 1914, through the trench fighting to the renewed open warfare of 1918. He concentrates on the continuous developments in British (and Canadian) and German sniping war on the Western Front. Includes Sniper training, field craft and counter-sniping measures, specifications of the sniping rifles and many memoirs and eyewitness accounts. $15.

CANADIAN WAR POSTERS; Posters from the First and Second World Wars, by MARC H.CHOKO. Worth Press, , 2012. HC; DJ; VG; 192 pgs. Fantastic book of Canadian War Posters, all in colour!!! with historical descriptions, etc. This is the very best book of this type. $20.

THE WAR ON HOSPITAL SHIPS, 1914-1918. Stephen McGreal . Pen and Sword ; 2008. HC; DJ; VG; 272pg., Account of the German U-Boat campaign against unarmed Hospital Ships & the British response. Some emphasis on the Llandovery Castle, the Canadian Hospital ship, lost to a U-boat in June, 1918. Fourteen Canadian Nursing Sisters were lost. Rolls of Honour  and Appendices. $20.

IN THE LINE OF DUTY; From Fort Macleod (1873) to Mayerthorpe, Volume II  by Robert Knuckle. The Roll of Honour of the RCMP from 1873. General Store; HB; VG; 8.5×11; 335 pgs. Profusely illustrated.  In the Line of Duty Volume II encapsulates the stories of those 188 members and offers extensive narratives on the twenty-one inductees who have been added to the RCMP Honour Roll since the publication of the first edition. Volume II covers the lives and deaths of the four members who were murdered at Mayerthorpe and the mammoth memorial service that was held in their honour at Edmonton.  $50.

STRANGE BATTLEGROUND; Official History of the Canadian Army in Korea by Lt.Col. H.F. Wood. Queens Printer, 1966. HC; VG; DJ; 317 pgs, with folding maps. Eighteen Chapters including Preparations, First Encounters, Special Forces, Third UN Advance, Winter Operations, Static War, Last Canadian Battle, etc.  $45.

VERDUN by Marshal Phillipe Petain. The Dial Press; 1930. HB; VG; 235 pgs. The famous Marshal's own view on the infamous battle that brought him to the forefront of Great War Generals. Didn't do so well in the Second War.   $45.
ORIGINAL IMPERIAL WAR GRAVES COMMISSION CEMETERY REGISTERS: sb; vg; pages vary. It's very unusual to find the original registers. $25 ea.
1. 1928; FRANCE 691-698 Fouquescourt Group of Cemeteries. Includes Battle of Amiens Canadian Cemeteries; Fouquescourt, Manitoba, Vrely, Damery, etc. 100s of Canadian burials, including Lieut, Tait, VC.

2. 1924; FRANCE 81 Villers Station Cemetery. One of the most important Vimy cemeteries contains more than 1,000 Canadian Graves.

3. 1925; FRANCE 185-187; Namps au Val, etc. Contains the cemetery where Gordon Flowerdew, VC, is buried.

4. 1927 FRANCE 36-362; Bouchoir New British Cemetery, Warvillers Churchyard, etc. Contains 250 Canadian entries from the Battle of Amiens; including the famous sniper, Henry Norwest.

5. 1927 FRANCE 421-2; Vis en Artois and Eterpigny British Cemeteries. Contains 600 Canadian entries from the Battle of Arras and the D-Q Line.

6. 1924 FRANCE 160-61; Bully Grenay Communal Cemeteries, British and Franch Extensions. Contains more than 170 Canadian entires from the summer of 1917.